Byond Account: Thadeathwalker
Character Name(s): Corey Tilton
Discord Name (ie: Name#1234): Walker#3211
Round ID of Ban: 35803

Ban Message (Gyazo/imgur or copy and paste):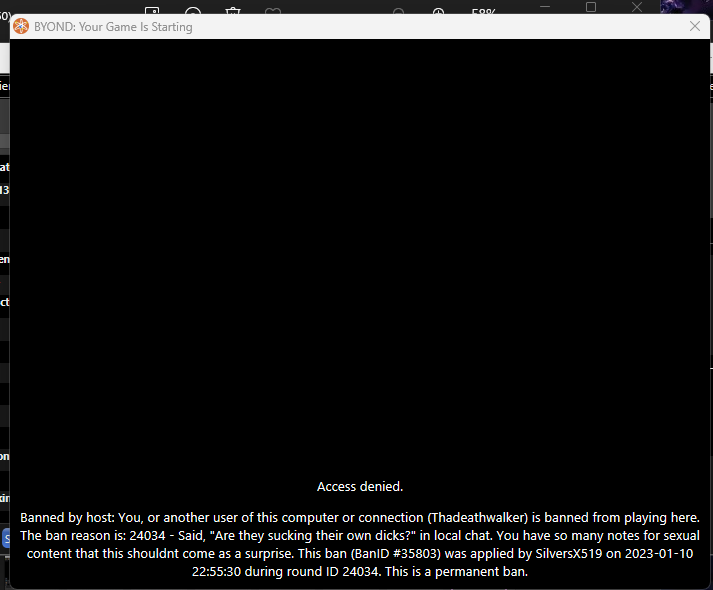 State your appeal: Holy shit, I'll take the 6 months fuck. I don't see why you being a dick is needed, like your kicking a dead dog man. I did the stuff and you just said my excuse was overused so I just became honest. I didn't know you were gonna be a dickhead if I told the truth. 6 months, shit.