Byond Account: CarsonEagle
Character Name(s): Zorupolon
Discord Name CarsonEagle#9618
Round ID of Ban: 16723
Ban Message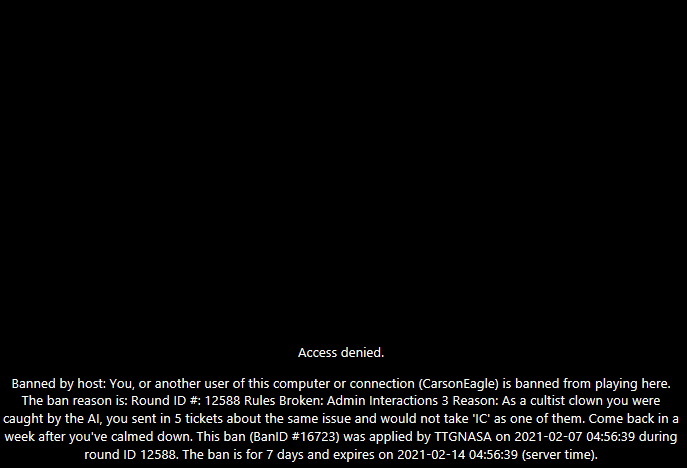 State your appeal: I was attempting to understand why I was being arrested as there was no indication that I was a cultist or even "treasonous" for that matter. The admin who banned me has been targetting me for sometime. Instead of explaining why, he decided to deny every request and even close a ticket with another admin. It's clear he's a shitter and will continue to make fulp look bad. All I wanted was an understanding, and broke none of the rules in question. Thank you, for your time. I'm up for answering further questions and elaboration.