Byond Account:Hegele
Character Name(s):Cant remember
Discord Name (ie: Name#1234):Leaft#5126
Round ID of Ban:18804

Ban Message (Gyazo/imgur or copy and paste):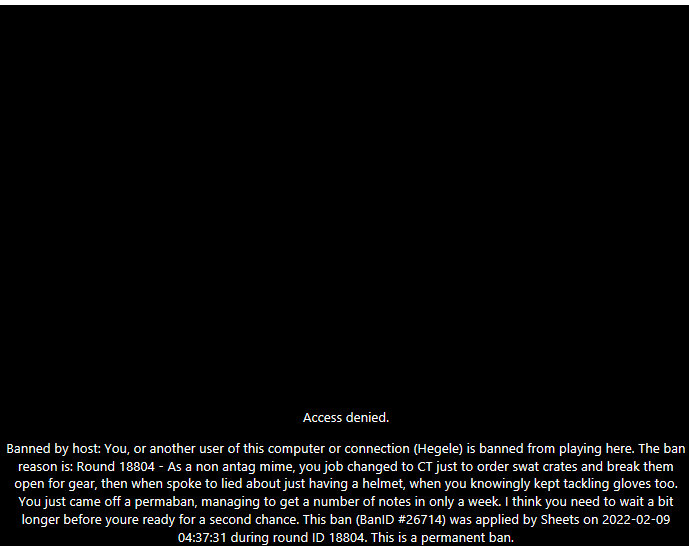 State your appeal: I did in the past a lot of BS and i realize it. its now an half year that i got banned. and i know what i did wrong. i shouldnt have set myself ablaze or should get an cargo id for the only purpose to get gear. I wish to join Fulp once aigan to try my last chance. i wont do the same mistake aigan.