Byond Account: Spinosaurus_DOOM
Character Name(s): Dingle Quantavious
Discord Name (ie: Name#1234): SCP-4975#0001
Round ID of Ban: 26297

Ban Message (Gyazo/imgur or copy and paste):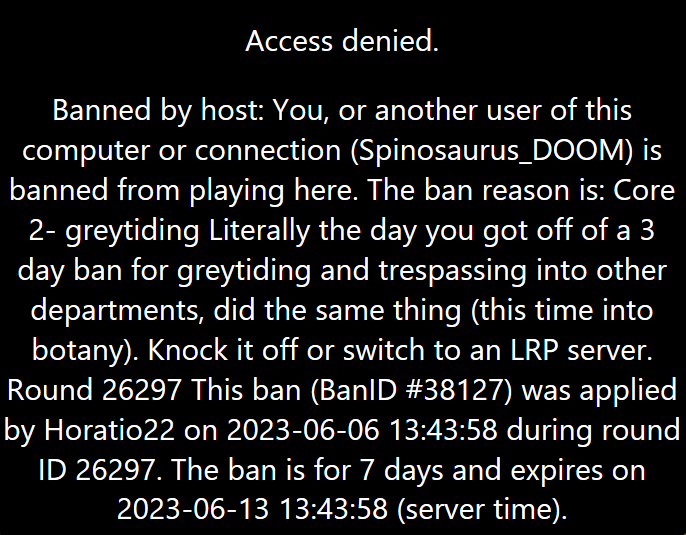 State your appeal: I merely broke a window in botany because there were no botinists and I needed wood for my religion, so I grew trees. Just that. nothing else to say. I really do not get why this is a 7 day ban for breaking a window. I really don't. Horatio22 said something about a public garden which I didn't know existed. But I really do not get why this is 7 days.