Byond Account: Biggie_Cheeez
Character Name(s): James Esquire Mcgill
Discord Name (ie: Name#1234): PagofBiss#2994
Round ID of Ban: 15094
Ban Message (Gyazo/imgur or copy and paste):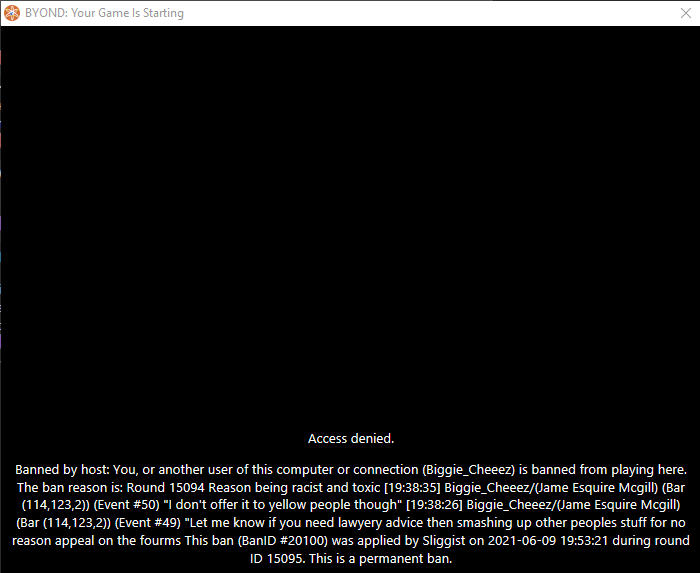 State your appeal: I was banned for toxicity and racism because I said I won't serve yellow people it seems like this was taken as me being racist towards Asians, the people I was referencing during that round literally had mustard yellow skin. I had been messing with them all round and decided to talk shit over the radio. I see now that I could've worded this better so that it couldn't be interpreted as that. Given this context a permanent ban seems overkill for a misinterpreted joke.