Byond Account:Mr Sussyballs
Character Name(s):Weston Eckhardstein
Discord Name (ie: Name#1234): Cheesepuff#2405 but non-operational 
Round ID of Ban:17721

Ban Message (Gyazo/imgur or copy and paste):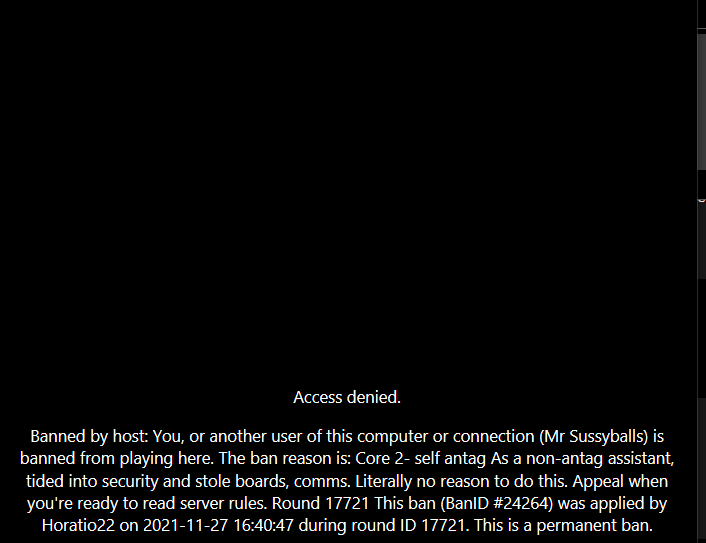 State your appeal: I already appealed, and was told to do so a month later. So, roughly a month later, here I am. My position still stands, I was an obnoxious dickhead, and got bored and decided to tide. It's entirely my bad, and I actually care about fulp, and enjoy playing there. So I hope I can get a final chance, despite my rocky history with the server. If not, I completely understand, and I thank you for the memories anyway.