Byond Account: Flamsus
Character Name(s): Vincent
Round ID of Ban: 23875

Ban Message (Gyazo/imgur or copy and paste):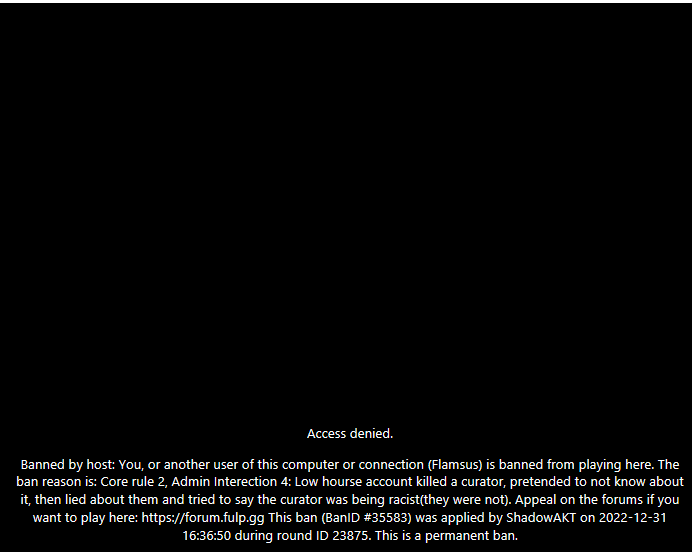 State your appeal: I did end up trying to kill the curator, only because he was being completely racist to my character in game. My character is black since I am also black, this curator came up as I was trying to help with medical work and proceeded to whip my character multiple times. I asked what he was doing and he stated "just like the good old days". If that is not considered racist on this server. Then I do not want to play on it. I am new to this game and did not know killing someone was such a grave offense, but he really did deserve it. I am not lying about the racist part. I do not believe the admin took that into account. I was also playing with friend, who got banned as well since he witnessed the racism. His account is Manofepic.