Byond Account: eric dawsby

Ban Message (Gyazo/imgur or copy and paste):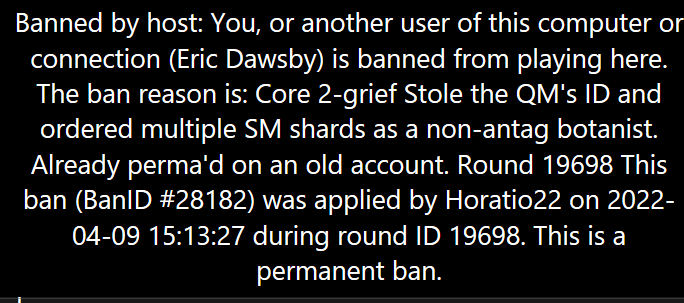 State your appeal: I took the QM's ID off his suicided body and bought supermatter shard crates because I thought it would be funny for engineering to use. I was going to start bringing them one at a time to engineering, but a miner was aggravated and told me to leave, so I left that up to him after I finished dragging them out to cargo bay. I didn't even do anything with them, and they can be refunded (for full price). I didn't open them, or steal them, or blow them up. Nothing even happened!