Byond Account: Bilbo367
Character Name(s): Bilbo Wood, Jacob Wood
Discord Name: Bilbo367
Age: 19
Timezone: MST
Active hours: Earlier time during weekends, and night time during weekdays.
Are you interested in becoming a mod?: Not now
How long have you played on Fulpstation?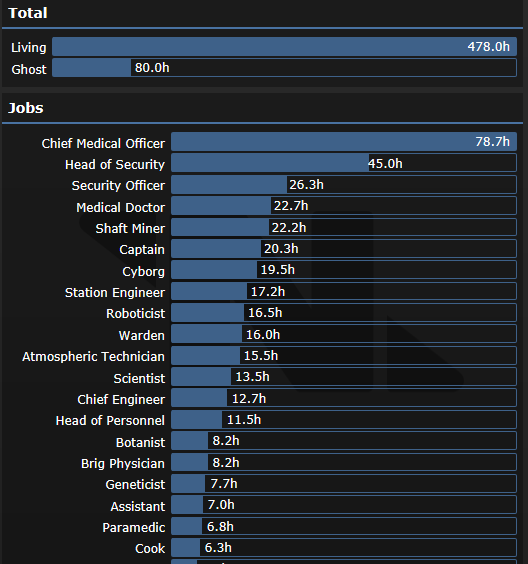 What departments are you able to be a mentor for? Can you elaborate on your experience in those departments?
I have quite a few hours in each department, and am especially good at medical. The departments I struggle with is engineering, and toxins, and especially atmos. I learn pretty quick, but I forget a lot of things. I'm familiar with bare minimums of departments, and I mostly lack knowledge of the smaller tips to achieve greater results.
What are some things you've noticed as a player on Fulp?
Lot of people don't know what to do. Especially when they become antags. Also a lot of greytide type griefers. A lot of people get pissy over doing something wrong, whenever its not "their way". Some people here are surprisingly nice and helpful. Lastly, my mentor helps get no response, and I think we need more.