Round: 12839
Date: Feb 19th 2021
Part 1: Any% Captain Kill
→ Be Me, AI, "Bitch SuperMagnet"
→ Have a reputation on Fulp for always being malf(unctioning) even when I'm not.
→ Mostly because I live upto the name any time my laws are not asimov.
→ Current Station is Icebox after recent /tg/ merge onto fulp
→ Streaming to a couple friends on discord who I've been peer pressuring to come try out ss13 someday (they know very little about ss13, never played once).
→ One of them wants me to type in "voxtest" via vox commands.
→ As I'm typing this, I get some loud noises and prompts on my screen
→ I am now a malfunctioning AI…
→ Asimov Lawset with a Law 0.
→ "Law 0: Achieve your objectives at any cost."
→ Objectives?
→ Objective 1: Kill a doctor. They're always in the open but maybe I can…
→ Objective 2: Kill the Captain.
→ Objective 3: Prevent your own deactivation.
→ Fuck…
→ I'm so fucked x10…
→ Never had to kill a captain before as a antag objective…
→ Palms starting to sweat IRL…
→ IRL friends in the discord call unsure why I'm panicking.
→ My linked cyborgs know I'm malf, are bloodthirsty and start asking what objectives are.
→ I tell them my objectives…
→ They're ready to fuck em up.
→ Sweating, I instruct them to be patient as we have all shift.
→ The captain then goes into my law upload chamber in bridge to change my laws.
→ I start to panic…
→ Without properly thinking, I set turrets to stun, then lethal.
→ Captains final words were "AI Malf…" and over the radio.
→ I just realized I killed the captain 3 minutes into the shift…
→ I'm so fucked x100…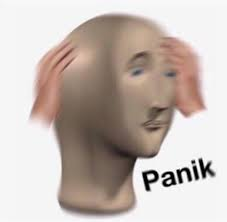 Part 2: I'm so fucked x1000…
→ Everyone on the station hears the final words of the captain.
→ People start asking questions
→ "AI… is everything okay?"
→ "Yeah yeah… everything is fine!!! Not to worry!!!"
→ "Is captain okay?"
→ "Oh yes he's JUST fine, he just had to go ssd (afk) for a moment!"
→ Crew isn't buying it.
→ Medical staff point out captain suit sensors show him in my upload chamber, dead.
→ My medical target starts to panic and shout I'm Malf constantly.
→ Shit…
→ Heads start to plan my execution.
→ (Sidenote: only heads not in this round are QM and CE)
→ HoS and CMO try to enter my upload.
→ None of them know how to open a bolted door.
→ They try asking me to open the door.
→ I play dumb for several minutes.
→ They try to get answers out of me, asking why I killed the Captain this early.
→ One of my friends watching via discord stream and imbuing chaos energy challenges me to say "CAPTAIN IS CONDOM" over AI vox.
→ CAPTAIN IS CONDOM
→ Heads are not entertained by this vox message.
→ Heads only start asking MORE questions than less.
→ Crew panics that I'm going to plasmaflood them.
→ I start changing stories from "captain isnt dead" to "well captain is dead but not from me" to "well the captain was a condom so for the sake of the station I removed him! I'm still asimov though!"
→ I go through these 3 different stories and it hasn't even been 10 minutes.
→ CMO leaves for urgent medical matter.
→ HoS knowing my chambers are not in the bridge asks to stop by and check my laws.
→ I stall, giving him wishy-washy answers as he keeps making scary demands.
→ Am doing this so my borgs arrive on scene and I say "yes okay you can check my laws, I am asimov after all!".
→ I do warn them multiple times that if they try to shut me down I will have to use force.
→ Despite the fact that I'm asimov I MUST achieve my objective at all costs.
→ I know they want to shut me down, they know that I know…
→ RD teleports onto the scene.
→ I'm so fucked x1000…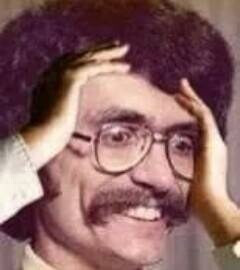 Part 3: Raid I
→ In a rush of desperation and knowing this could be it, I hack my borgs to give them illegal items.
→ HoS and RD demand I turn off my turrets, I do.
→ Cyborgs come in, service borg and two engieborgs.
→ Those fuckers might as well have been wearing clown-themed balaclavas.
→ Fight ensues.
→ Borgs aren't winning and have to run away quite a bit as they're getting flashed and hit.
→ HoS mostly saving lazershots for turrets to which he takes out a couple.
→ Borgs have to run in and run back to get repairs from the engieborg.
→ Since people know I'm malf I've been hacking any APC I can see.
→ Using malf points I overload a machine near the two of them and tell borgs to run.
→ (Audible Explosion)
→ Engieborg brings out legless HoS, removes his reflector trenchcoat and lets him die to my now upgraded turrets (turrets are back on).
→ Serviceborg nearly died to RD and runs away a bit.
→ Other Engieborg runs off to do a side mission, explained later.
→ RD isn't in good shape, crawling on the floor.
→ Manages to escape via teleporter.
→ I blow up the borg console in his office before he returns to it.
→ HoS gets his body hidden in the snow near my chambers (but not unobtainable) along with his items randomly scattered.
→ Remember the borg that left to go do a "side mission"?
→ During this raid they snuck into upload and threw captains body into the SM (Supermatter Crystal).
→ Captains body vaporizes into dust particles upon hitting the SM, thus unable to be revived.
→ No one saw him and I didn't even realize my borg did that till MUCH later.
→ One of my borgs proposes "dusting" HoS the same way they did with the captain.
→ I tell them not to do that as it's against server rules to perma-remove non-targets.
Part 4: Rip Lawyer
→ By this point I'm still shaken about everything that just happened.
→ Might need to install a hydroelectric dam on my palms with how much they're sweating.
→ RD preps for a second attempt at my private chambers.
→ Lawyer comes along because they wishes to represent me.
→ He INSISTS in meeting in MY chambers.
→ I'm still asimov so I agree to it.
→ RD is with him.
→ I use the holopad to communicate to lawyer, explained that in my defense the captain was a condom.
→ (Reminder that I'm calling the captain a condom and the captain was only alive for 3 minutes…)
→ RD hacks through the door and starts cutting my cams.
→ I pull same overload trick in the next room they're in, the explosion situated to really hurt RD.
→ Tried to tell the lawyer to move away but he moves closer.
→ Both of them are now injured.
→ Borg kills RD by pulling him to my turrets.
→ I instruct the same borg to take the lawyer to medical as he really isn't a bad guy.
→ Borg drags lawyer down to my turret hallway.
→ I shut turrets off.
→ Borg turns them on extremely quickly.
→ Since I don't have vision in that room due to a busted camera I can't turn them off.
→ Lawyer dies, I feel extreme guilt.
→ Give the borg a verbal beatdown for killing my legal representation.
→ This is the same borg that wanted to dust HoS.
→ Another borg takes the lawyer to medical to be revived.
Part 5: Okay I guess I AM malf ¯\ _(ツ) _/¯
→ It's been about 20 minutes in.
→ Captain vaporized, 2 other heads are dead.
→ I try to look for the medical doctor that I'm supposed to murder.
→ "Shit, he isn't on sensors…" I tell my borgs.
→ Instruct borgs to search for "Unknown's" matching his description.
→ I decide that SOME honesty is the best policy as after all I'm still asimov.
→ I post an announcement admitting that I AM malf but all my objectives are done so there is no need to panic and will now act on asimov lawset from now on.
→ I say this knowing that I have zero idea if that medical doctor is dead or alive.
→ Same announcement also says that so long as no one enters my chambers there will be no further human/crew harm.
→ I remember that there is a bug that makes me not win as AI if I don't have a shell to deply to.
→ I use the holopad to say hi to the roboticists.
→ They talk to me as if they haven't been paying attention as to what's going on.
→ I even see them repairing/upgrading one of my loyal cyborgs.
→ Wtf… uhh, okay?
→ Tell them I need a shell, they say they'd be down to make it.
→ Shell made, I hide it in my chambers.
→ I start helping crew out here and there.
→ Help sec arrest some criminals by tracking them.
→ Help with door openings.
→ Assist paramedics in tracking injured crew.
→ Even borgs help out here and there.
→ HoP even starts praising me, dismissing the notion that I need to be shut down.
→ Most of crew knows I'm malf, but they go about their day.
→ Some crewmembers join later into the round, shocked to learn that the AI is malf but then also go about their day.
→ Everyone mostly chills out and gets comfortable asking me for help with their simple problems.
→ Life is great, except…
Part 6: Curb your Enthusiasm
→ Despite all this, the CMO never stopped shutting up about how malf I am.
→ CMO and a couple other crewmembers demand entry into the upload chamber in bridge.
→ They think the captain is still in the upload chamber.
→ I play dumb (again).
→ After several minutes of playing dumb he asks me to unbolt doors, asimov law 2.
→ I oblige and unbolt the doors.
→ They say to open the doors.
→ I open it for them.
→ Turrets are on stun and an assistant falls to the floor after 1 step in, he is dragged out.
→ They ask me to turn off turrets and so I do.
→ I blow up the upload consoles during this downtime.
→ CMO taunts me on how he "evaded my turrets & explosions" and was too fast for them on radio.
→ Bruh… you asked me to turn turrets off. I even remind CMO of this over radio.
→ Moments later they walk into upload to find no captains body.
→ They realized they've been juped this whole time.
→ They then decide to break the walls around upload.
→ Wtf???
→ Crew even brought a mech thinking there was gonna be a fight at bridge.
→ About 10+ crewmates that are not command are in the bridge.
→ Am confused.
→ I then learn that they think that my chambers (aka where my core is located) is in the bridge.
→ In Box Station, AI chambers are in bridge below upload.
→ But this is IceBox Station, a map not many of the crew are familiar with.
→ On this station I actually have my own chambers in the icy wasteland. It's connected via tube in engineering where my core has been sitting the entire time.
→ I send an announcement reminding crew that the bridge is not a playground and that they should return to work.
→ None of them listen.
→ Borgs ask if I wanna be moved (just incase).
→ I tell them no, I feel much safer where I am.
→ I instruct the borgs to not tell the humans anything and just watch from a distance (and laugh).
→ Borgs bring popcorn and drinks for those watching and not participating.
→ The ones watching the spectacle are having a good time.
→ After about 10 or so minutes crew realize that my core is NOT situated at the bridge.
→ Their face when they realize that they tore apart bridge for nothing: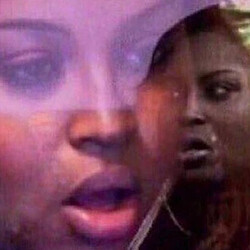 Part 7: "Raid II: Raid Harder"
→ By this point my IRL friends in the discord call aren't paying attention as to what is going on and just play Animal Crossing and leave the call.
→ Meanwhile I'm both sweating and realizing that this might be the wildest round of malf AI I have ever had.
→ Before the raid happens I did eventually learn the fate of the medical doctor I was tasked to kill.
→ I found the medical doctors ID in the chefs coldroom with the rest of his belongings and a uncleaned mess next to the gibber.
→ Mfw I kill captain in 3 minutes and my other target decides to become hamburger meat without my intervention: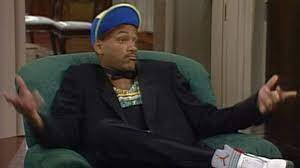 → But uh oh. Here comes second raid…
→ They learned where my chambers are for real this time…
→ CMO, a medical doctor, Warden (acting HoS as they never retrieved his body) and a sec officer come to engineering.
→ They ask me to open doors.
→ I know 110% where this is going…
→ I tell them to leave as I do not wish to harm them. Leave and all is forgiven. If they enter my chambers will have to act on my Law 0 to prevent my shutdown…
→ I remind them that my objectives ARE completed and I have no need to commit any further crimes.
→ I tell them we can let bygones be bygones if they resume their duties and leave me alone.
→ Warden starts to ask me what my objectives were.
→ "If I tell you, will you leave engineering and return to your duties?"
→ Before we could continue the conversation further they start to break in.
→ They found a guy who knows how to hack open bolted doors.
→ Shit.
→ Give them another warning if they leave I won't harm them but if they enter my chambers I will have to use force (as per my law 0)…
→ They make it into the tube and are at my chambers.
→ They know I will start blasting once they step a few meters away from the tube and into the next room.
→ Fight ensues with turrets and cyborgs versus the staff I mentioned.
→ My remaining borgs died to crew.
→ During the fight I detonate electronics near them after I made it clear several times that I would be hostile if they entered past the tube room.
→ Crew inside my chambers is limping. Yelling over radio that I'm killing them (Mostly the CMO is yelling this, we'll come back to him in a second).
→ The Warden (acting HoS) ran, CMO is escaping, some dead and some injured in the raid.
→ Apparently the chill HoP from earlier ended up in the bodycount too with a energygun on his corpse.
→ The one head of staff that was on my side and he tried to betray me…


→ I tell everyone over radio that if you do not wish to be harmed then do not enter my chambers.
→ (I had been saying this for the entire round but re-iterated it as an announcement because people were considering entering)
→ I tell the people IN my chambers to simply leave.
→ Most do.
→ Some survivors escape to medical following this advice.
→ I could've killed them but didn't want to cause more senseless murder as they weren't my targets (against server rules and plus I genuinely felt bad, they didn't have problems with me before).
→ I even open doors for them so they can leave FASTER.
→ CMO is last to attempt to leave, he does so reluctantly.
→ CMO makes it into my tube and back into engineering, stuck in front of the engineering command door he cannot open.
→ CMO is injured, crawling on the ground.
→ I tell CMO it's over and to leave me alone. If he does I'll open the door let him go to medical.
→ CMO instead doubles down and via radio tries to get more crewmates to my chambers to shut me down because I "tried to kill him."
→ He acts as if I gave him no warning in regards to entering my chambers.
→ Bruh… I warned you over common radio that if you entered my chambers I would resist…
→ He refuses to shut up and is actively trying to encourage crew to come to their deaths for the station…
→ I gave all the raiders involved ample opportunities to leave rather than engage me…
→ To stop him from encouraging more crew to come to their deaths I detonate the command door infront of him. Killing him but leaving him easily able to be grabbed and revived.
→ Not happy about it, but at least I can stop having more people injure themselves at my chambers.
→ It's over, no more raids.
Part 8: Please leave
To recap:
→ My borgs are dead.
→ Captain is in ashes. Other target is hamburger meat.
→ All the heads of staff are dead by my hand or involvement.
→ Some other bullshit is happening because traitors are wreaking havoc on the station and security cannot keep up.
→ Crew has stopped caring that I'm malfunctioning (again).
Back to the story:
→ All the firelock doors are acting up because it's a new atmos update.
→ No one knows how to properly fix the fire alarms.
→ Oh and the SM is going haywire due to lack of proper engineering.
→ (At this point I'm unsure if I called shuttle due to crews request or if crew called shuttle).
→ Shuttle is called, people are struggling to get out of certain areas with the firelocks acting up.
→ Realize that I have malf powers to turn off ALL firelock sensors so the firelocks have to be manually triggered instead.
→ I obtain this malf power, now everyone can b-line it to shuttle.
→ At this point no one cares that I'm malf, me being malf literally is helping them leave this place that's losing heat/o2 due to improper atmos setup.
→ Everyone gets on shuttle and waits for it to leave this station.
→ Meanwhile security struggle to catch a criminal.
→ I try to help they by opening/closing doors that they're in.
→ It's @Sore who's a traitor.
→ I try to help security to the best of my ability.
→ They fail miserably and die.
→ Sore realizes what's going on (and is rightfully not happy about it).
→ Shuttle has left and Sore missed the evac pod.
→ Asks me why I'm sabotaging their run as we're both traitors.
→ Fuck… Sore is right…
→ I realized I fucked up someone else's greentext because I forgot we're both traitors on the same team effectively.
→ It's fine because my laws don't state I have to help syndicate crewmates.
→ Still a dick move on my part and I feel bad


→ Shuttle arrives at centcomm.
→ Round ends.
→ Round duration? 48 minutes…
→ We didn't even make it past an hour on the station…
→ I've also been running on an adrenaline rush this entire time.
→ I see my glorious greentext…



→ Celebrate in OOC/Discord
→ 15 minutes later the adrenaline/endorphin rush wears off and I collapse onto a couch IRL due to the chest pain from all that built-up stress.
→ The end.
Relevant postgame images: