Byond Account: Derst Bojma
Character Name(s): Ismael Woodworth, S.E.P.H.I.R.A(AI/borg),
Discord Name: Bojma#7808
Age: 20
Timezone: GMT+2
Active hours: afternoons and/or evenings, sometimes in the morning
Are you interested in becoming a mod?: Not for now
How long have you played on Fulpstation?
I have been here since the start of the year i think.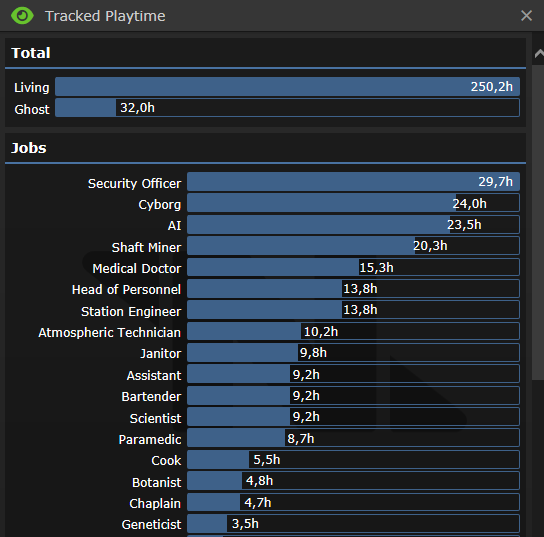 What departments are you able to be a mentor for? Can you elaborate on your experience in those departments?
I can mentor borgs, security and miners. I have some experience from playing on tg/terry (LRP i know) and another streamer server (kinda MRP) .I have not played on these servers since i started playing here. I can also help in medbay with surgeries.
What are some things you've noticed as a player on Fulp?
There is always not enough security in the off hours. When i latejoin and see 0 sec i am scared to play security that round because i fell it will be a shitshow.
I know that i do not engage in the discord, but it's because i am simply introverted (lurker). I understand if it's not a good excuse for my general silence.