Byond Account: Gunmer
Character Name(s): Buster, Quinn Enderly
Discord Name: Buster#1740
Age: 19
Timezone: CST
Active hours: 4pm - 12pm
Are you interested in becoming a mod?: Probably not for a while
How long have you played on Fulpstation?
Since december 2019, for a little over 2,000 hours.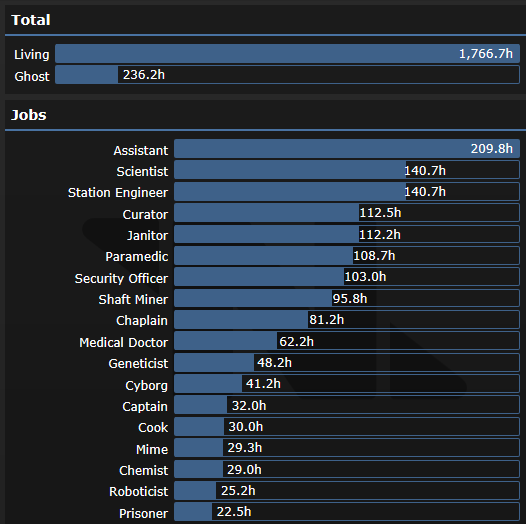 What departments are you able to be a mentor for? Can you elaborate on your experience in those departments?
I could mentor for pretty much every department, though I still struggle with atmospherics. I've spent a lot of time building or repairing things as engineer, and know a lot about construction/deconstruction and steps to repair things throughout the station, among many other things.
What are some things you've noticed as a player on Fulp?
People don't really talk things out as often as they should. Often times talking can resolve a conflict quickly and cleanly, sometimes even in the middle of combat. Especially when dealing with a new player who might not know better, calmly asking someone to stop or what's wrong can stop them from… doing whatever they're doing without a hassle. Plus, you look cool on the internet.