Byond Account: Jonnakas
Character Name(s): Billy D. Willard (observer)
Discord Name: Limitless ♟ [DIGNITY/Billy]
Round ID: 13818
Griefer Byond account: I dunno
Griefer Byond name: Arturo Shick and SCP-0101
What happened: 



After reviving in his chapel the etheral chaplain Elwyn Atticus go to the departure area (if my memory is right shuttle probably already left) there he found a plague priest mask brig physician that instantly stun baton the chaplain on sight. Then he drag him to his friend Randy as they seems to try to do a piggy back or something (which doesn't need 3 peoples anyway) :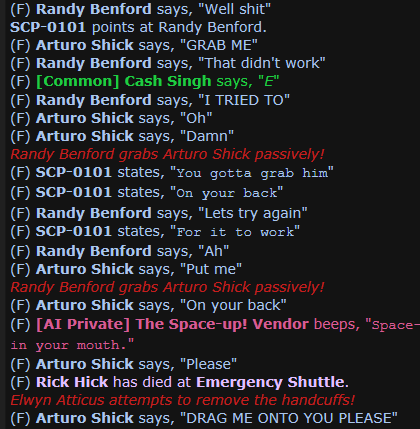 The borg SCP-0101 watch the scene unfold and do nothing until Elswyn ask him to remove his cuff

multiples time the chaplain try to escape using the smoke cloud power, clearly showing he don't want to participate in the project of Shick but he keep getting stun and shove stunned for nothing, they even continue once they succeed once on their personnal test.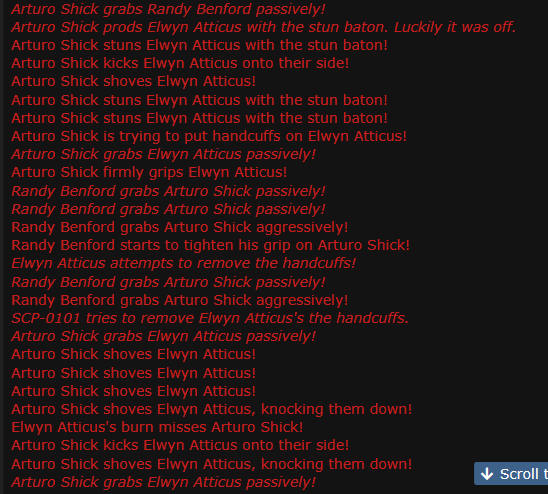 Then once the round end they murder him during eorg on sight without him having any chances to defend himself (not a rule problem, just coroboring the intentions and lack of empathy for me)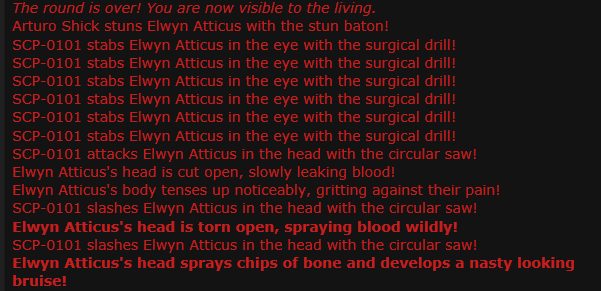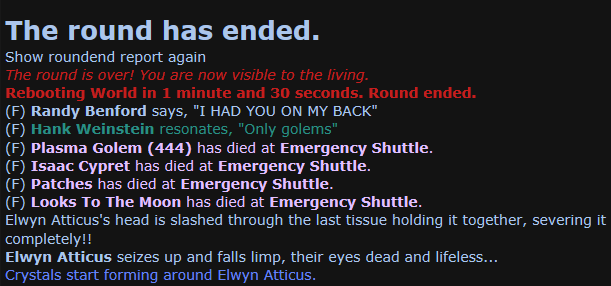 I observed the all scene at it felt unjust for the chaplain that asked nothing and just got bullied by a brig doctor that had nothing to do here on the first place. I think the chaplain during that round was asking stuff in mhelp so the though of it being a new player got me upset, so here is the grief patrol.