Byond Account: kalvinalva
Character Name(s): I think it's "Dirk Pennington" Not so sure may have been something else
Discord Name (ie: Name#1234): Humanoid#5634
Round ID of Ban:7735
Ban Message (Gyazo/imgur or copy and paste):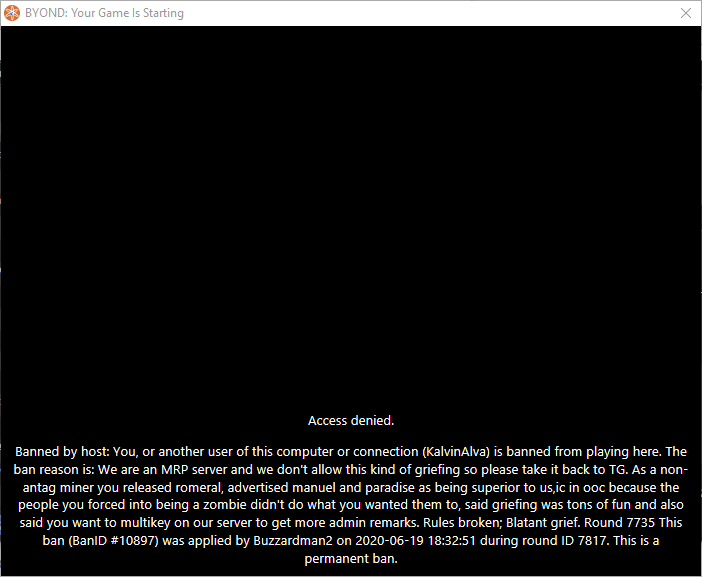 State your appeal:
Most of this is just ripped off my successful /tg/station ban appeal Please read it
I'll be honest with you. I was a
massive
shitter and salty fuck back then. I did a lot of LRP antics that I should have not done, powergamed, annoyed a lot of people. The complete package. after I also played after being banned from… numerous servers. It gave me time to reflect on my actions. I Started playing on Austation. Seen shitters just like me and see what they do and how their actions affects the playerbase. Realized what I have done in the past was wrong and changed my ways. Became an mentor in austation and had no notes since I joined the server. Recently got unbanned from /tg/ and also had no notes from them. Terra, The host of austation if asked could for my good behaviour like he did back in my /tg/ appeal.