FULP STAF ARE BIASED AS FUCK. THEY ARE BIASED AS FUCK. THEY
EVIDENCE ONE:


"HON WILLARD" ROUND REMOVED MY FUCKING LEMONDAE. AND WHEN I AHELPED IT. THIS CLEAR OVERESCALATION GOT MARKED AS IC. HO W DOES
RVIDENCE TWO:


I WAS AN OBSER VER RIGHT AND I SAW THE HOP SHOOTING HIS PAI AND ALSO IAN FOR SOME REASON AND I WAS LIKE
EVIDENCE THREE: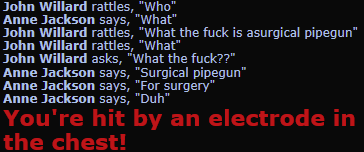 HE STOLE MY SURGERY PIPEGUN.
EVIDENCE FOUR:
SOME FUCKER THOUGHT IT WAS FUNNY TO SPAWN 29 NUKIES ON ME. NOT COOL
THIS IS A CALL TO ACTIONH