Byond Account: Likteer
Character Names: Likteer, Shitass.
Discord Name: Likteer#4031
Age: 17
Timezone: GMT+1
Active hours: somewhere between 11am and 9pm
Are you interested in becoming a mod: Not right now
How long have you played on Fulpstation?
What departments are you able to be a mentor for? Can you elaborate on your experience in those departments?
I know the basics of the majority of jobs, mostly through observation & could probably pick up a lot of them without much trouble if I wanted to.
I have experience with ghost spawners, more obscure/funny mechanics, regular and midround antagonists (all of them enabled, I could only really struggle as a heretic, cause the one round I played was on an experimental character).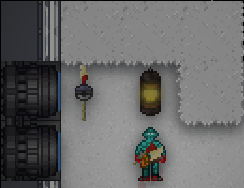 Where I really shine (as seen in the first screenshot) is engineering. I am very strict about all of the bad stuff: powergaming, metagaming, OOC wording etc. I have learned to deny things both to intruders and fellow engineers, when they try to omit common sense.
Since on Fulp I don't receive a lot of requests, I have a buildlist of machinery I provide on the usual, that others may forget about/don't realise their convenience.
I tend to reinforce everything I repair with high quality materials. I dislike the RCD.
I make creative fortifications in rounds/circumstances that actually call for it…

…or do more fun constructions on other rounds.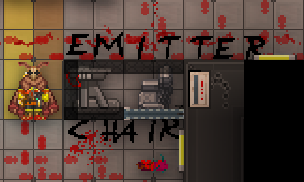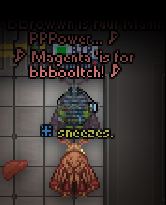 I also know the trick to surviving EORG.
The most controversial and though-provoking of my projects - the lampless hardhat, is yet to be accepted. Thank you for coming to my engi-talk!