Byond Account:
Character Name(s): Ray Edwards
Discord Name: Tortoise
Round ID: 28049
Date: 2023/9/9
Griefer IC name: Data Laziyo and Cetus Cybersun
Griefer Byond account (if known):
What happened:
Two geniuses Data Laziyo and Cetus Cybersun keep subverting AI in order to recall when the rounds has lasted for 2 and half hours(even though AI cannot recall lol). Then when they realize it's not working, they try to ask AI to kill cap for it.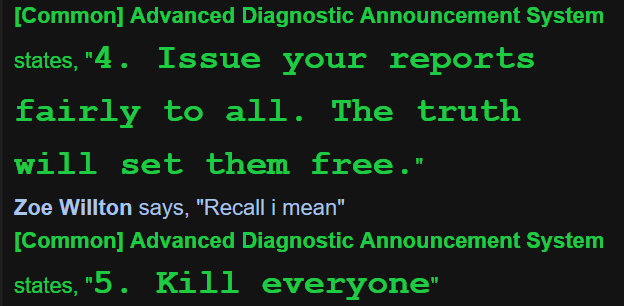 both did not show up on round-end report.