Byond Account: Musko
Character Name(s): Jessie James
Discord Name (ie: Name#1234): None
Round ID of Ban: #21857

Ban Message (Gyazo/imgur or copy and paste):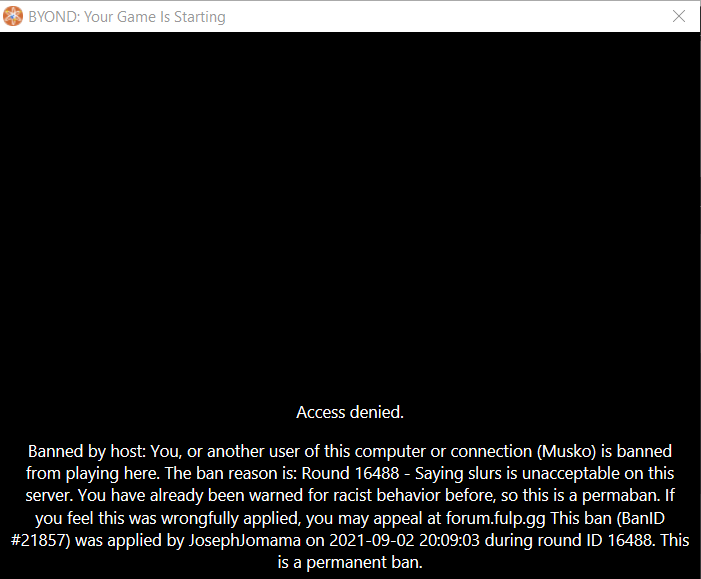 I want to re-appeal for what I did about a year ago, I want to apologize for what I said, I was angry and upset that I got banned, thinking it was unfair so I became extremely immature.
I've read the rules extensively and promise to do better with what I say and do.
I hope you guys can forgive me enough to give me another chance back onboard so I can prove I've grown.