Byond Account:GIGAchad123
Character Name(s):David Jerrris
Discord Name (ie: Name#1234):AstuteArcSP#7598
Round ID of Ban:the one after all the xenomorphs

Ban Message (Gyazo/imgur or copy and paste):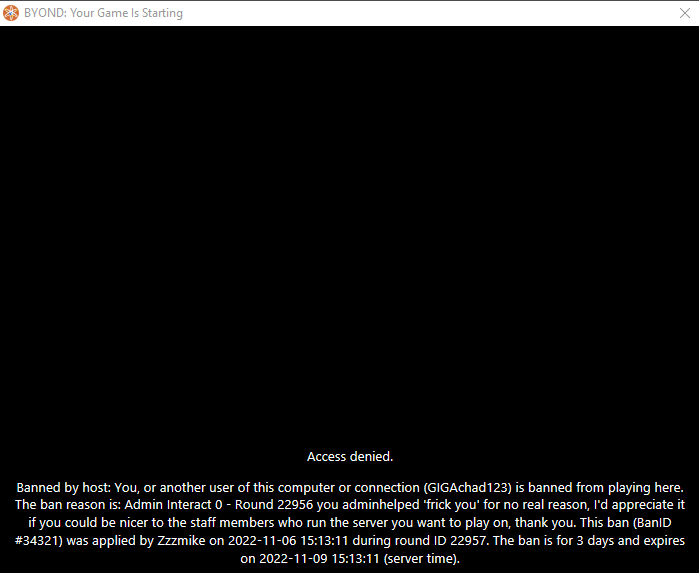 State your appeal: I was banned for saying " frick you" to admins which was very rude of myself. I want to be unbanned because today my dog died and I was angry and i took it out on the admins that were doing their jobs. I am terribly sorry for my inappropriate behaviour. I hope you take my appeal into consideration.