Byond Account: johnwillard
Character Name(s): John Willard
Discord Name: John Willard#6211
Round ID: 13234
Griefer Byond account:
Griefer Byond name: Zachary Riggle
What happened:

This is not my first time reporting this guy, I've ahelped him previously and was told it was dealt with, but he does this every single round. This specific round was a TRAITOR round.
I started observing Zachary near midround, and saw this in his inventory


2 Stunbatons, a shotgun with incendiary and a flamethrower, with no threat other than Traitors (and at that point I dont believe any traitors were even found)
NOTE: He's also a Slimeperson, but I didnt get health analyzer results in a screenshot.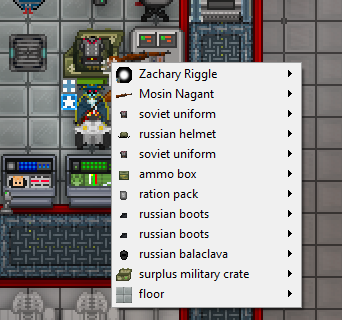 He then goes on to Cargo to hack their machines, like they do every captain round, to order themselves some Contraband military gear.


As a side note, a Mime got their hands on the mosins the Captain purchased.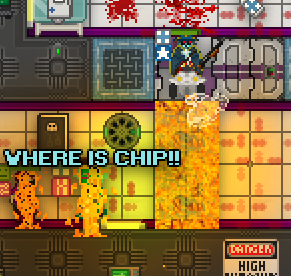 The Captain then heard about a Hulked Geneticist, I didnt exactly know why exactly, but according to them answering someone IC, they said the "RD ordered it", it being their execution, so drove from Security, alone, all the way to Science, to personally execute them on the spot, rather than just putting in crit. They left their body burning for someone else to pick up, and they didnt bother taking the body or anything, they just executed the Geneticist and left Science;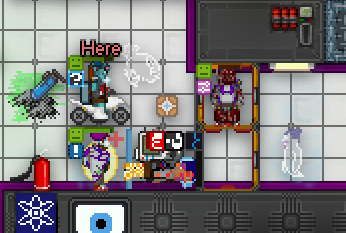 If the Captain wanting to act like Security so badly, I dont see why they should be exempt from Space Law:

NOTE: Both the Geneticist and the RD werent antags;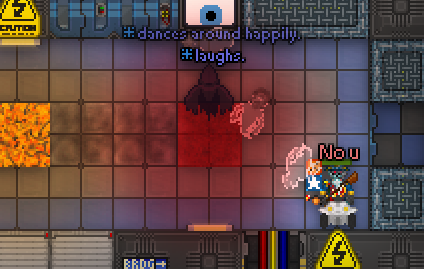 Later, they saw a Revenant, and decided that the best course of action was to use their flamethrower in the open halls.
After this failed, they thought the best thing to do, was to get more incendiary weapons;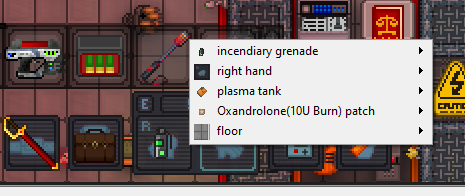 Lastly, I'd like to mention their other LRP behavior, such as the spin/flip spam, and the constant "gamer moment" and "among us" IC;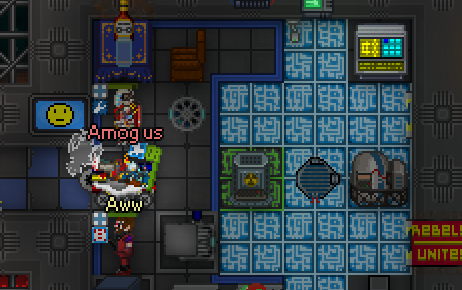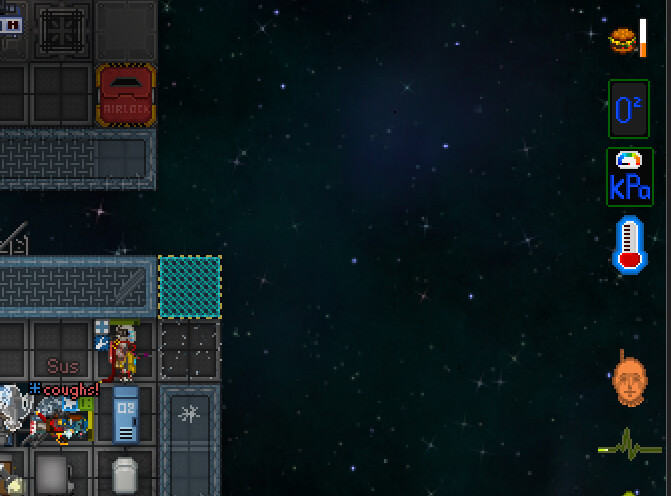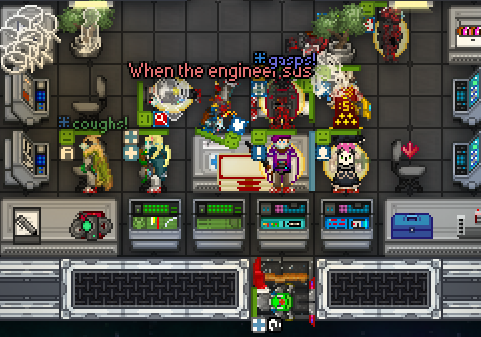 EDIT: The very next round, 13235, a METEOR round, this was his endround inventory: